Hawk by Howard Metcalfe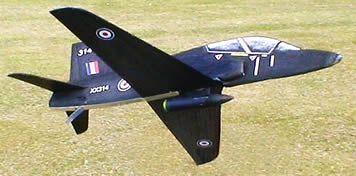 - Howard Metcalfe, retouched JMC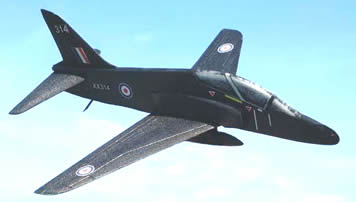 - Peter Blackmore



Howard's profile model of the BAE Hawk ("the world's most successful fast jet trainer", in the opinion of the Red Arrows) is made of sheet Depron. As the full-width photo below shows, it is a superb flyer. Though not usually a fan of profile models, Roger Simmonds says:



Howard's very light Rapier L-1 powered Hawks, which have a high power-to-weight ratio, were impressive at Middle Wallop. I am very tempted by Howard's Hawk, as I really need a model that can cope with very 'active' and windy days, and Howard has a lovely plan available.





(Read more of Roger Simmonds' comments on Howard's Depron sheet profile scale models for Rapier power, and see more photos of them, in Roger's Smoky Addiction for December 2005.)
Slinki by Howard Metcalfe


Click image to view or download large dimensioned plan
and building and flying hints from Howard Metcalfe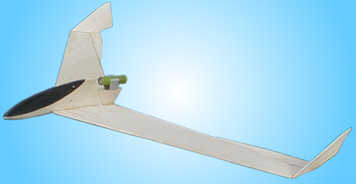 - Howard Metcalfe



John Riese says of his first flights with Slinki:



Test flights with L-1 Rapier were satisfying. Unlike any other flying wing rocketplane I have seen, there were no spiral dives, hunting oscillations, loops, etc. Straight out under power and a straight glide.

I quit after I almost lost it. I suppose some turn trim is indicated but I will leave well enough alone. The power and glide portions of the flight seem to be about the same velocity. Flying wings are a natural for rocket power. I think the trick is to not overpower them.